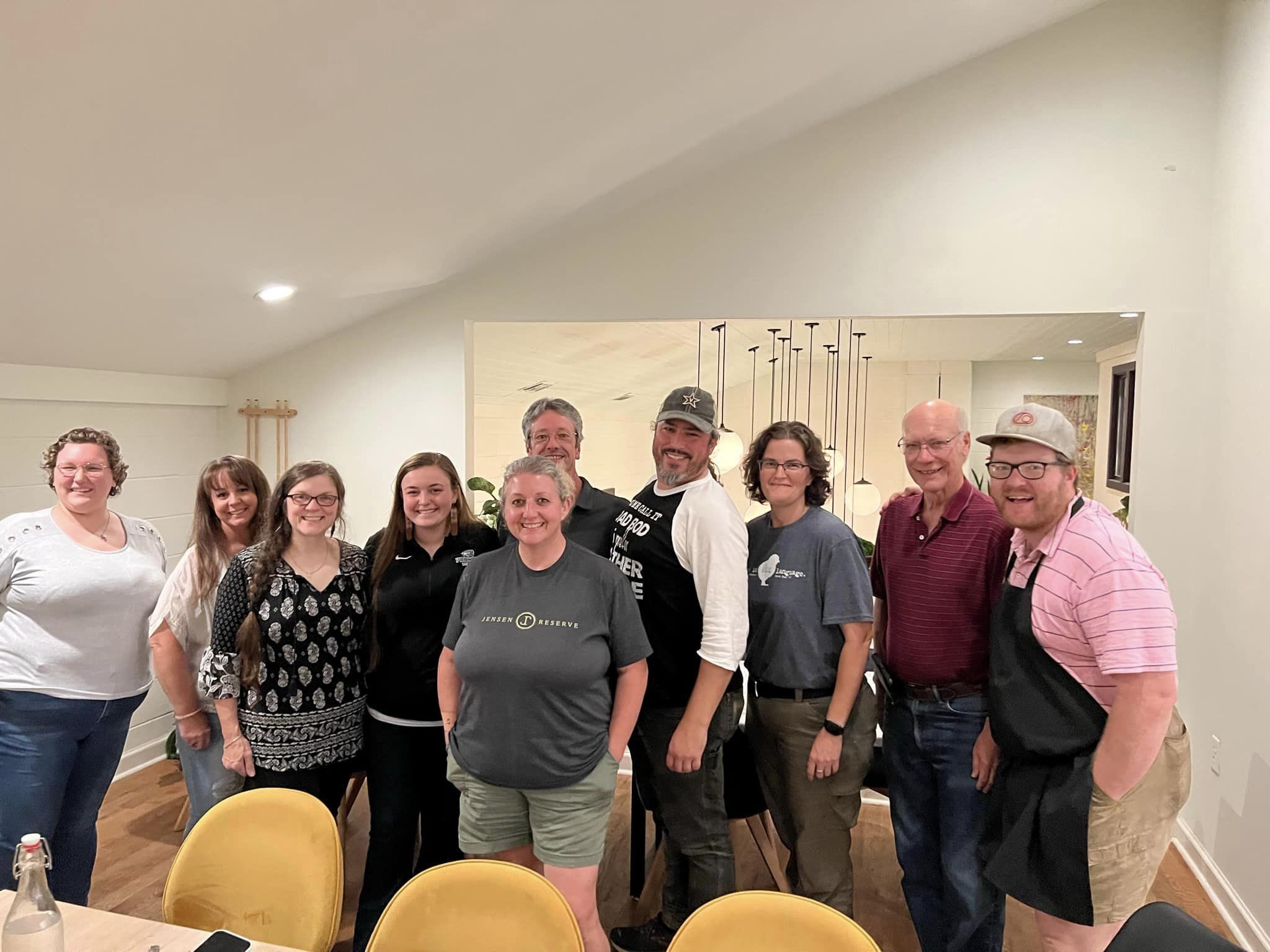 Meishan Master Class September 16-17, 2023 ++Ask About AMBA Member Discount++
Regular price
$999.00
Sale
  I'm BACK!  After a grueling and unprecedented journey with USDA Federal licensing, I'm back with a Fall Master Class! What is that? Just one of my favorite weekends to...
I'm BACK! 
After a grueling and unprecedented journey with USDA Federal licensing, I'm back with a Fall Master Class!
What is that? Just one of my favorite weekends to connect with other Pig Nerds like me!
You'll gain SO MUCH knowledge that it will shorten your losses and increase your profits with my methods!
.......................................
Join me, Laura Jensen,  for this unique class where I will show you how I take a carcass retail value from $2400 to over $6k per pig.

I'm Proving it Everyday in my Retail Store. 
We breakdown a carcass in my proprietary way that sets up my business for this success....and you can too!
I will teach you how to do it. 
Although the breed of pig I focus on is the registered Meishan, my methods apply to any breed of pig.
It's not because I'm magic, it's my unique way of cutting the pig to get this. And what I do after that to send my retail value through the roof.
If you want to learn how to cut any pig to get 3 x's the average retail price, Sign up today!
Topics we'll cover:
Our unique, custom cutting approach for higher retail value
Marketing Your Pigs & Pork
YouTube & Social Media, How to Use it for Your Farm
Farm Store Management
Herd Production
Farm Fencing and set-up for pigs
We'll also talk about:
Our USDA approved Proprietary Curing Process from start to finish
My Vet Care Plan that Yields Double Digit Litter Sizes & Healthy Piglets Consistently
Our own Processor Loading & Drop Off Tips for more tender meat
How to always have somewhere to use your cuts via USDA commercial licensing
How to Read a Pedigree from Any Registry
*****
Here's a review from a recent participant:
"Thank you so much for hosting the fantastic Master Class last weekend!
          The program far exceeded my expectations and was a great group of individuals with expertise in so many areas, with so many practical applications:  your skill in making use of nearly every part of the pig (and showing us how to do it), Chef Wes's excellent meal at the Silver Queen which included a wonderful charcuterie tray put together by Denise, practical tips on how to market our products, Wendy's input on raising Meishan pigs, Kaylee's bratwurst demonstration, etc.  There was something for everyone!
          I hope you will continue to offer this class and share the years of experience acquired by you and your staff.
Thanks again.
Wes H"
*****
Plus, you'll get hands-on time with a Meishan carcass! 

.....and a really amazing add on is our breakfast, lunch & dinner Saturday are Meishan pork themed.....dinner that night will be from pork we cut that day! .....I always get excited about this ....how unique of an experience is that?! 
Apply these cuts to any other breed of pig.....
Duroc, Berkshire, Mangalista, IPP........my proven methods apply to them too!
BUT - AMBA MEMBERS - YOU GET A DISCOUNT! 
*****
I will break down a Meishan carcass for you Saturday morning. Along the way, you'll have the opportunity to help me & practice some cutwork on your own.
When we're done, we will have cut a whole hog that you can purchase.
This class will be with ALL Meishan Pork!
[But the same cuts apply to any breed of pig!]
(Head coverings and all USDA safety & cleanliness protocols are necessary & will be taught as well.)
Fingers Crossed that You'll also get the perspective of the largest, most active American Meishan Breeders Association Member Breeder,
Wendy Palmer of Imperial Meishans.
She's joining us Saturday to talk pedigrees and answer questions too! and battling that C word....so keep sending her the good vibes!
......
Sunday morning, there are 2 options:
1- Cures. Work on prosciuttos, start capicola, make sausage
2- Stuff/ Links - take the Meishan from the day before and turn it into Breakfast Links or Brats.
We'll take a vote Saturday and see what the most popular requests are and work from there. And of course, keep answering your questions about how your operation can work best!
Gain valuable insight during our farm tour and learn how we operate behind the scenes. 
Price includes breakfast, lunch and dinner* on Saturday. Chef Wes, of Silver Queen will prepare his favorite Meishan pork dinner.
*Alcoholic beverages not included.

Spaces are very limited!  ONLY 6 Seats Available!
SCRATCH THAT! 2 Seats LEFT!!!
Grow your pig business with our Master Class - sign up today!
*****
If you'd like to see pics from our dinner at a local restaurant, click HERE. And did I mention that we cut that Meishan pork earlier that day? YEP! That's how we roll!
......................................
Your business can excel from these methods too!
What else happens at this class? 
2 things.....
1- The connections you make from like minded people from around the country is a beautiful thing. It's hard to describe how our class unites us and our experiences help each other. It's a positive feeling that empowers you!
2- I keep this class small so YOU can get what YOU need. This is not a cookie cutter class where we fill as many seats as we can. I am just one of the seasoned Meishan hog breeders there. We want to know what your challenges are up front. What are your questions as we go....I want to hep you achieve your success....so bring your questions and let's work through them!
Sign Up Today & Lock In Your Seat! Join us!
Remember....AMBA Members Save $200 per ticket too!
Reserve your seat today and build your skills with me, The Pig Nerd.
With only 6 seats per class, they won't last long!
~Laura
P.S. Are you an active AMBA member? Save 200 per ticket!!! Ask Laura for the Discount Code you can apply at check out! (Email ambameishan@gmail.com!)
*Non-refundable but applicable to other Jensen Reserve/ Meishan Preservation offerings. 
Pick up available at our farm:
4091 Bullock Bridge Rd, Loganville, GA 30052
Please confirm a date and time in advance.

Shipping:
Airfreight can only be arranged when temperatures in Atlanta (departure) and the destination address is under 80 degrees as COVID conditions allow.
Estimated shipping is $599 but may be more due to increased airfare to certain locations. Please note that the number of cities airlines are flying to has reduced. Animals will only be shipped on direct flights.
We will help determine the best option on an individual basis.