REGISTRATION #USDA0070
USDA MING HOU
Blocky and stout, Ming Hou reflects the structure that is the signature look of the USDA bloodline. She has already demonstrated the inherent profligacy of the breed having farrowed multiple double-digit litters. She was part of God's Blessing Farm's acquisition of the remaining USMARC herd in 2016.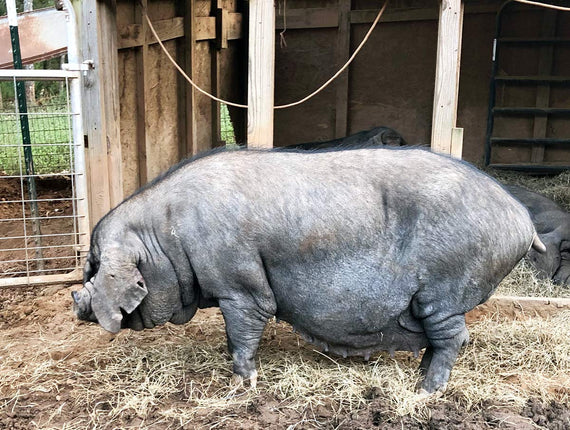 REGISTRATION #USDA0067P
USDA ZHOU
Zhou is the tallest in the hindquarters and longest in the loin of our USDA Meishan boars. He is an impressive boar with great structure and an engaging temperament. He was farrowed on March 23rd 2015, at the USDA Meat Animal Research Center in Clay Center, Nebraska. While his birthday is the same as Yuan's, he was from an entirely different litter.
REGISTRATION #AMBA10135P
Gods Blessing Nushi

Bio to come.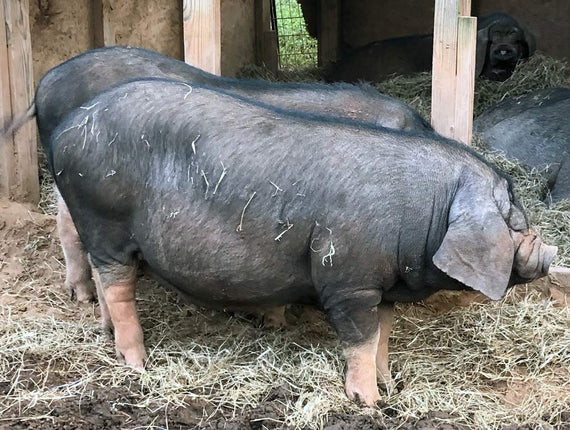 GILT
87.5% UI : 12% IS
May 9 2020
REGISTRATION #UI004P
Illinois Panda
Panda not only embodies, well, a great body, she is also wonderfully docile. She has provided some of the fastest-growing and best examples of the breed in her 2016 and 2017 farrowings of Meishan Piglets. Her daughters have already produced double-digit litters of their own. Born at the University of Illinois Department of Animal Sciences Swine Facility in Champagne, Illinois.
SOW
UNIV. OF ILLINOIS
February 2 2014
REGISTRATION #AMBA10104P
God's Blessing Pan Quan
Bio to come.
SOW
75% UI : 25% IS
April 16 2019